Years of Experience
More than 8 years of experience
Department
Supply Management
Supply Management
Application Count
197 application
Job Type
Years of Experience
More than 8 years of experience
Application Count
Department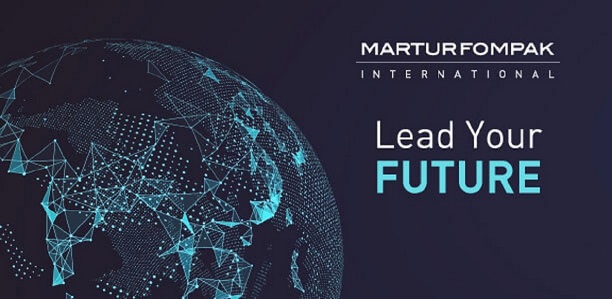 QUALIFICATIONS AND JOB DESCRIPTION
An emerging trusted partner of OEMs, Martur Fompak International manufactures and supplies high-quality seating systems, vehicle interiors and automotive textiles. Boasting 23 plants, 4 R&D Centers, and 6 Engineering Design offices around the globe, we further bolster our success in customer satisfaction and progress in international expansion by leading projects across a wide spectrum ranging from design to production and delivery of key cockpit products with a view to reshaping mobility.

Our long history of effective human resources management coupled with our operational capacity empowers us with a set of beliefs, approaches, and tools that we efficiently leverage in every aspect of our business activities. Inspired by our core values, we strive to provide an agile and engaging work environment that fosters innovation, leadership, and lifelong learning.

So, are you ready for a fresh challenge in a fast-growing company? Do you want to work in a multicultural environment in the automotive industry? If your answer is yes, join us now.
We are currently looking for "Supply Chain Method & Standardisation Assistant Manager" based in Bursa.
QUALIFICATIONS
Bachelor's degree or higher in Engineering, Supply Chain, or a related field,
Min 8 years experience in supply chain; method and standardisation (preferably in automotive industry),
Experience in designing warehouse, line feeding operations and their resource analysis
Experience in logistics investments (warehouse, shelf, stacking vehicles [order picker, reach truck, forklift etc.], conveyor systems, ASRS, AGV etc.)
Experience in any of the software (Solid, Catia, PackAssistant etc.) used in packaging design and 3D modeling processes
Project management skills,
Knowledge of SAP modules and related optimization programs & tools,
Knowledge of production technologies. For example; hydraulic, pneumatic, mechanical, automation,
A strategic mindset to drive effective and sustainable solutions,
Strong planning and organizational skills,
Team management experience
Adaptability and flexibility,
Strong business partnership and interpersonal skills,
Ability to work effectively in a fast-paced business environment,
Very good command of English,
Openness to new ideas,
No travel restrictions,
JOB DESCRIPTION
Improve the logistics systems to assure the resilience and agility of logistics operations according to the global facts and needs with adapting new digital solutions in cooperation with the Intelligent Technologies Teams.
Analysis of internal/external logistics flows, line feeding methods, line feeding frequencies and line side stocks; launching and transferring the applications in the field to the project logistics teams.
Analysis of warehouse capacity, layout plans and new shelf investments during the project launching period.
Execution of investment projects for equipment (order picker, reach truck, VNA, forklift, AGV, conveyor, tow truck, etc.) to be used in stacking, addressing, order picking and line feeding, and commissioning of equipment in the field with factory logistics teams
In cooperation with the Smart Warehouse systems department, designing and launching following systems; warehouse automation systems, ASRS, conveyor, loading ramp, magazine etc.
In cooperation with the Intelligent Technology teams, designing and launching following systems; e-kanban, e-call, pokayoke, pick to light, dashboard etc.
Implementation of monitoring system - Logistic Control Tower and KPI/Performance Improvement
Definition and deployment of all logistics standards throughout the plants.
Strategy Improvement, Risk Management and Best Practice Implementation
Implementation of Lessons Learned system across the group.
Benchmarking activities for best practices by using internal and external data with local and global studies.
Regular contacts with the plant logistics leaders to ensure alignment between the strategy and execution of field activities.
In close relation with the internal partners, setting up support plans for the focus plants to improve their level of adherence to "standards".
Bachelor's(Graduate), Master's(Student), Master's(Graduate)
English(Reading : Advanced, Writing : Advanced, Speaking : Advanced)